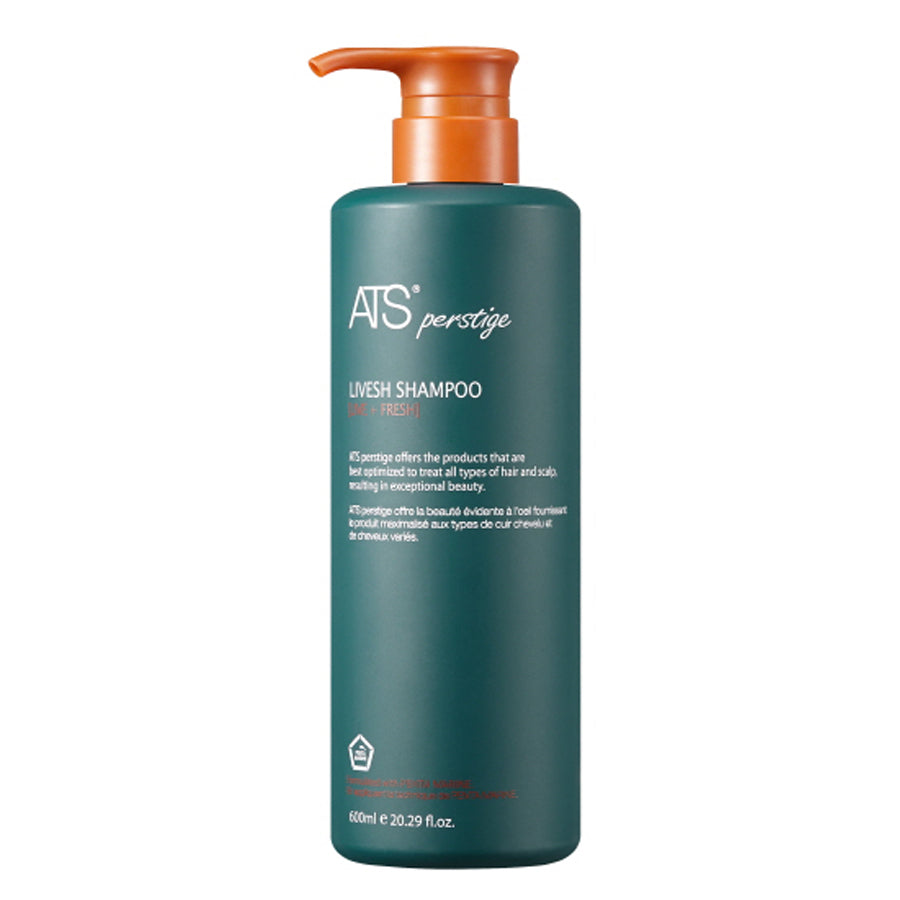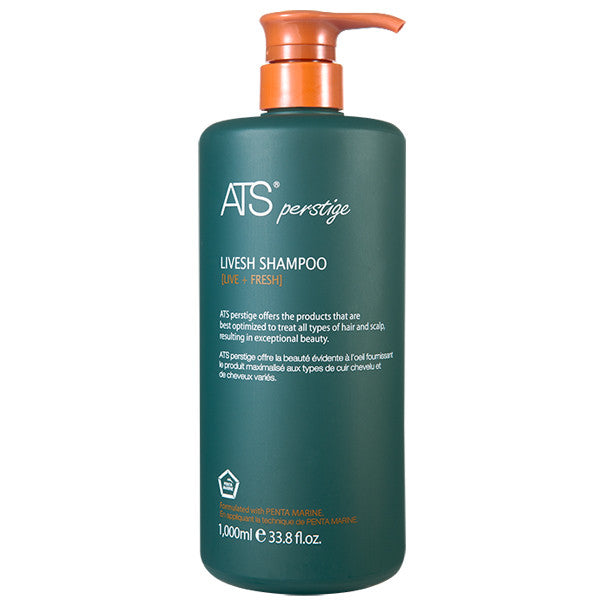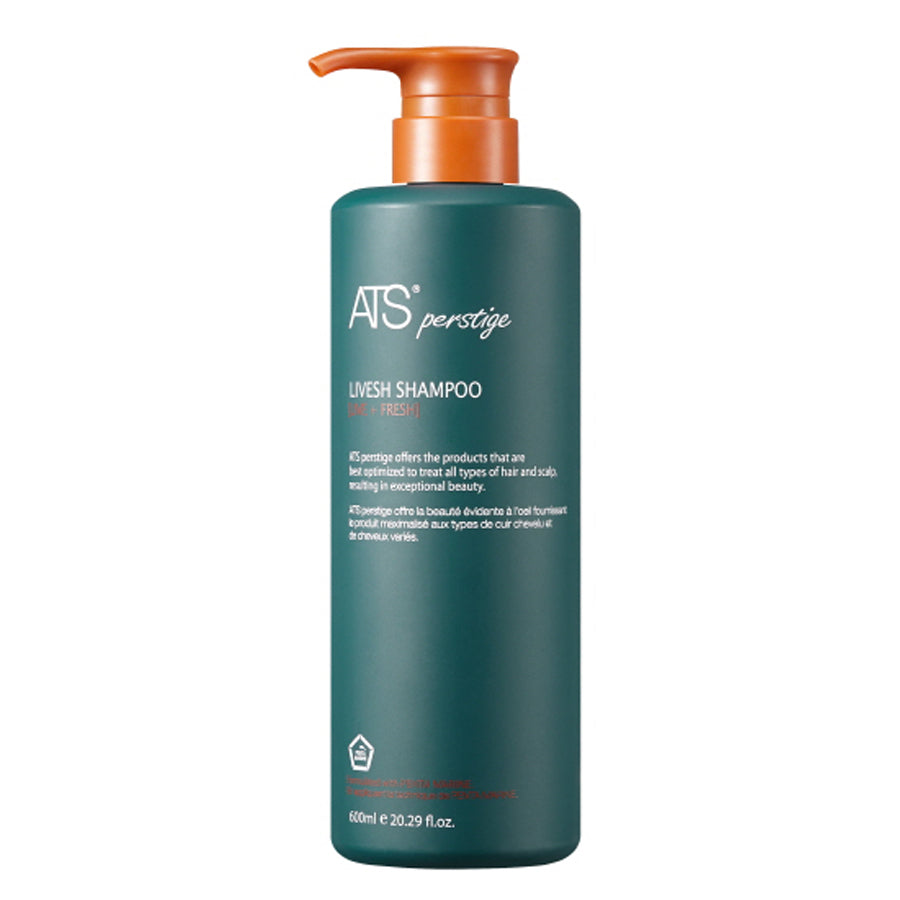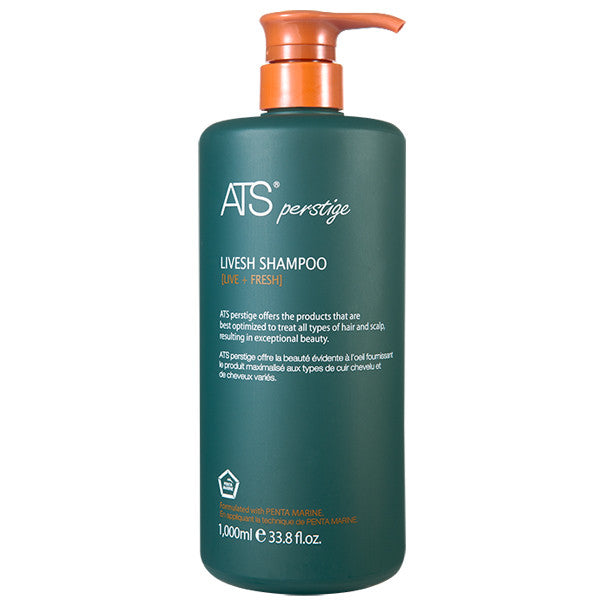 ATS Perstige Livesh Shampoo
Description
Directions
Review
ATS PERSTIGE  LIVESH SHAMPOO
For Root Strengthening Line
Provide nutrients to weakened scalp to give elastic and smooth hair. Regular usage will fortify roots and reduce hair loss.
PENTA MARINE
complex extract from 5 of the best ocean minerals:
Seaweed, Plankton, Marine Collagen, Agar, and Spirulina
Extract from marine life such as PENTA MARINE and copper tripeptide makes root and pore healthy by providing key nutrients.
Direction
Apply shampoo on damp hair and massage into rich lather. Leave it for 1-3 mins and rinse out
Size
8.45 fl oz / 250ml, 20.29 fl oz / 600ml, 33.81 fl oz / 1000ml 
Related products