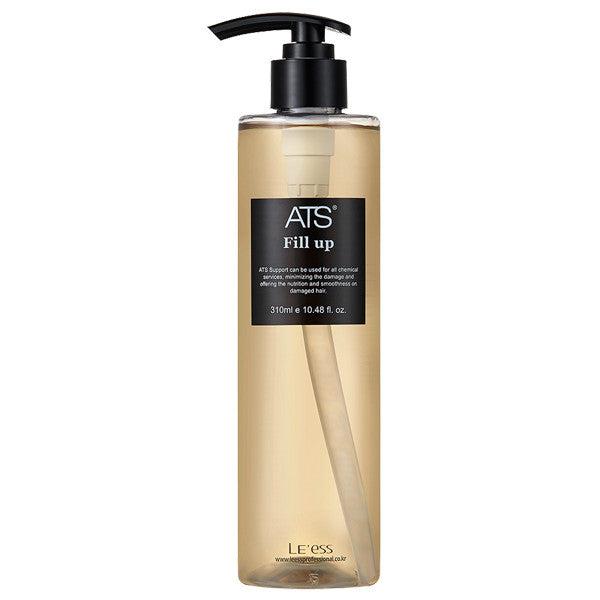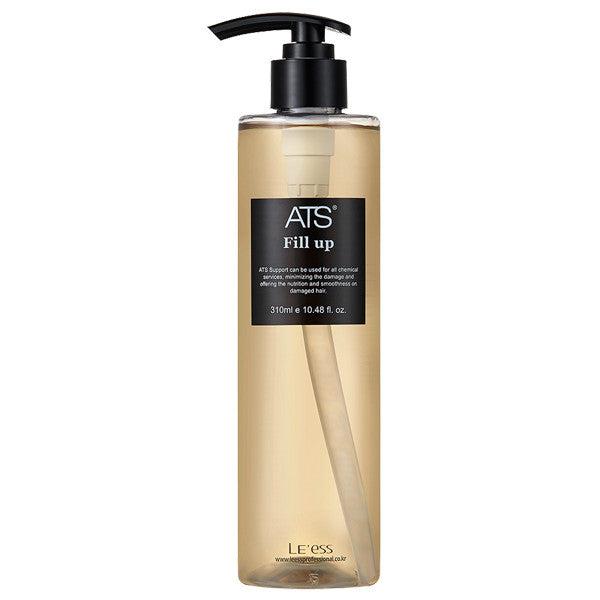 Description
Directions
Review
ATS PROFESSIONAL FILL UP
For Pretreatment Line
*PROFESSIONAL USE ONLY*
STEP: #2
ATS salon special line contains silk amino acid and Pellicer. Quickly absorbs into the hair to restore weaken hair cuticles and supplement needed collagen.
Easily absorbed and restores inner matrix of hair. Keratin based and creates a silky texture. KELIWOOL makes hair elastic and healthy.
Direction
Apply on damaged hair and blow dry for about 5 mins. Repeat the steps #1 and #2 until hair feels solid. Do not wash out.
Size
10.48 fl oz / 310ml 
Related products