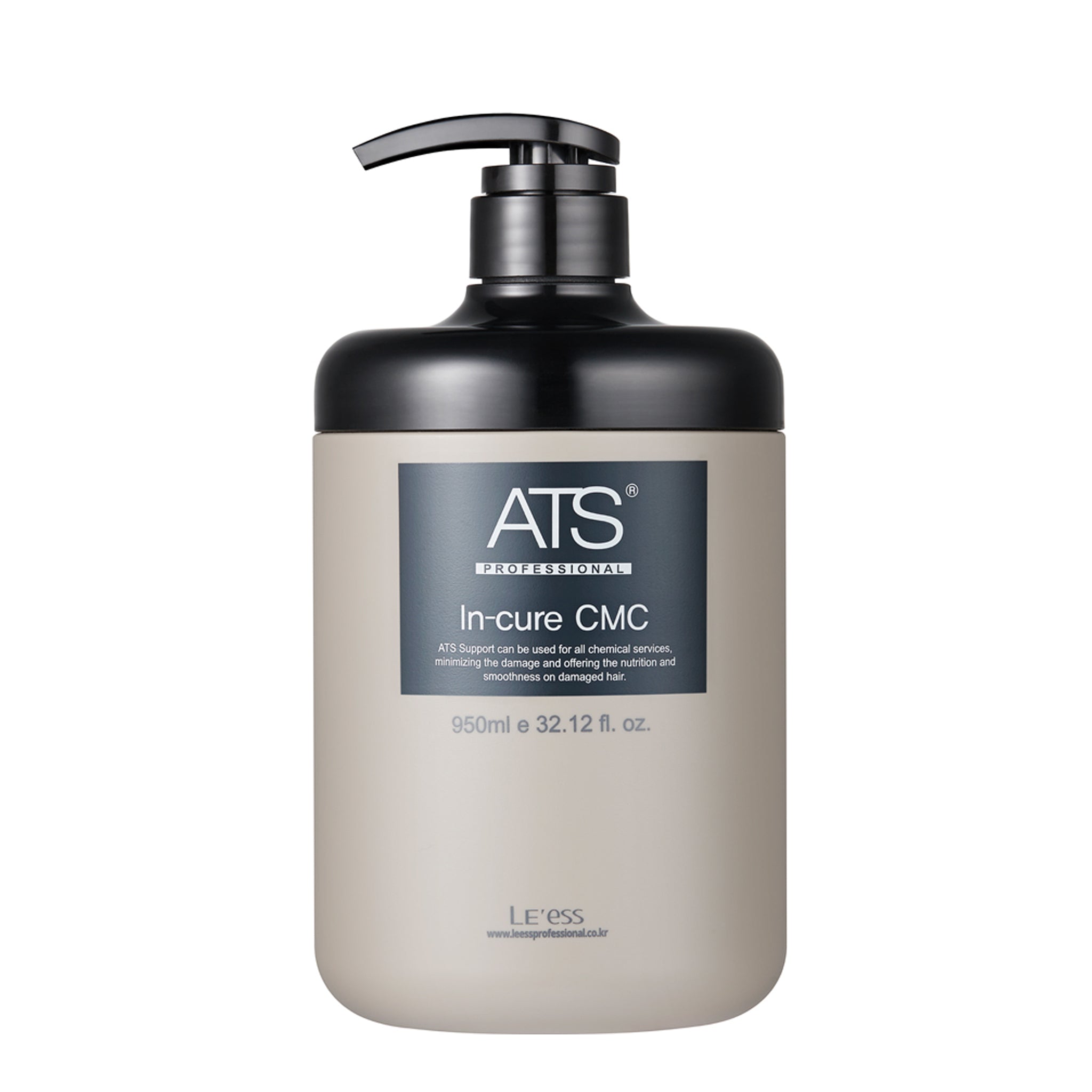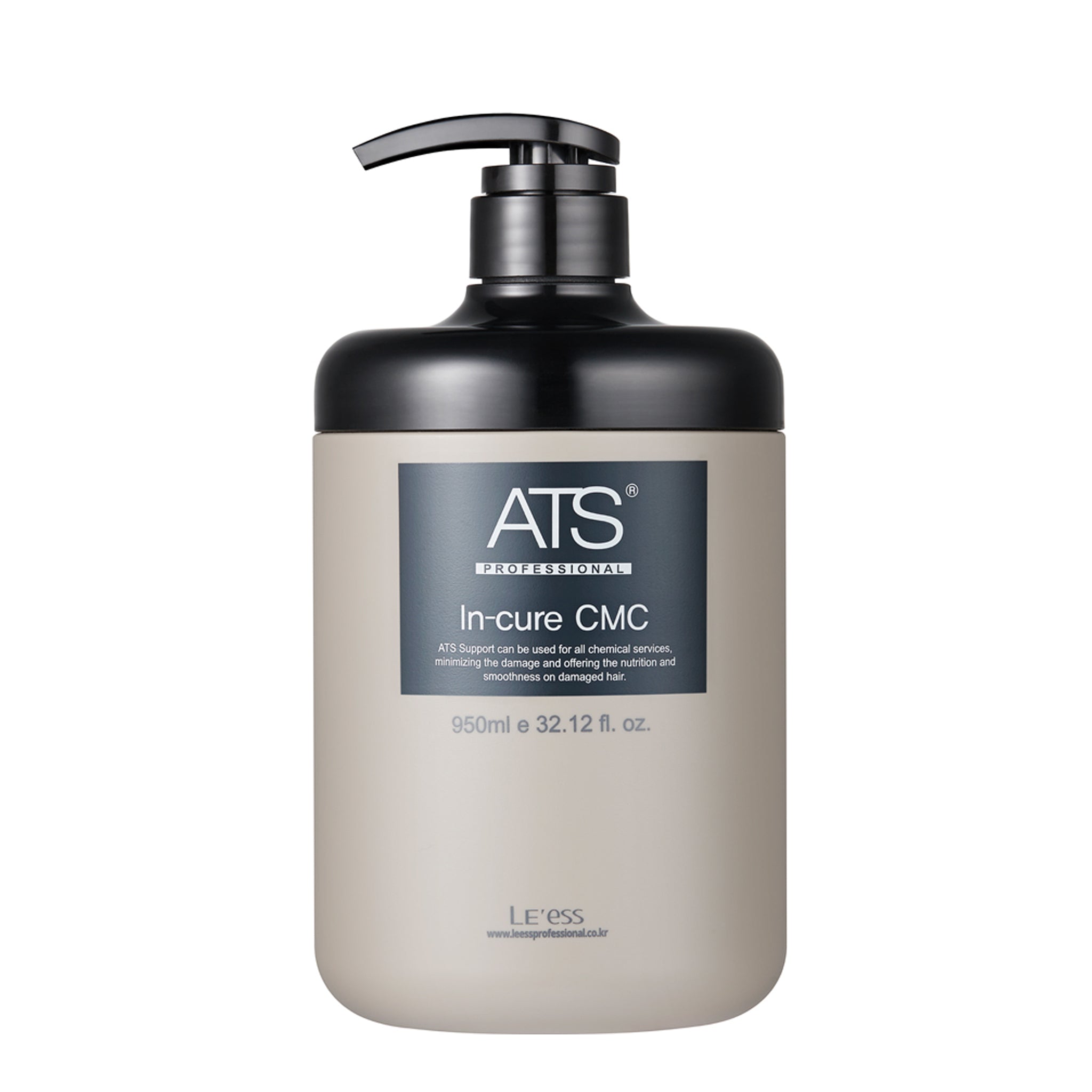 Description
Directions
Review
ATS PROFESSIONAL IN CURE - CMC
For Pretreatment Line
*PROFESSIONAL USE ONLY*
STEP: #3
ATS salon special line contains silk amino acid and Pellicer. Quickly absorbs into the hair to restore weaken hair cuticles and supplement needed collagen.
Restores inner matrix of hair. Softens and smoothens hair. Vegetable-based oil gives luminous and brilliant shine. 
Direction
Apply In-Cure CMC thoroughly on hair and leave it in for 5 mins with a thermal device and another 5 mins w/o thermal device, a total of 10 mins. Rinse out.
Size
32.12 fl oz / 950ml 
Related products