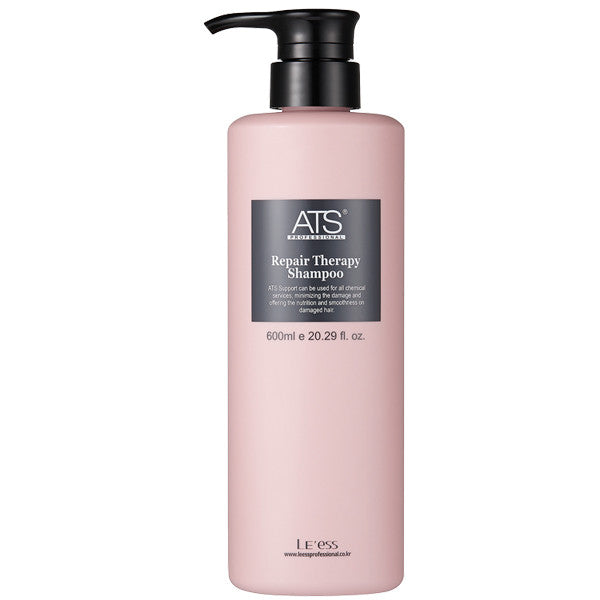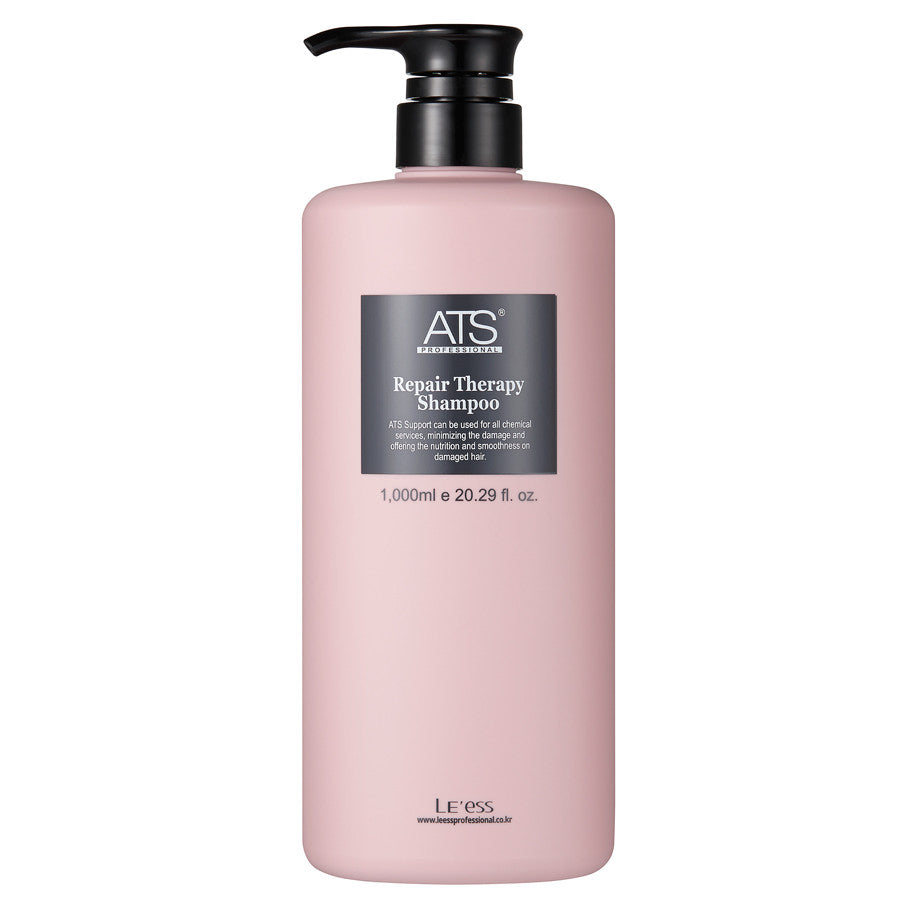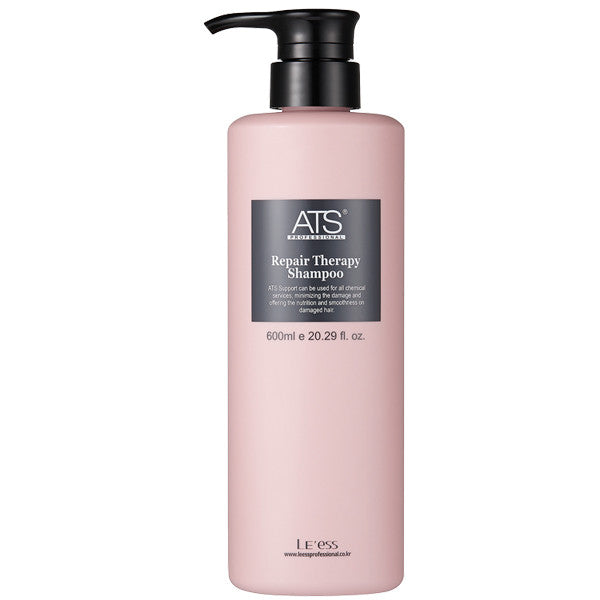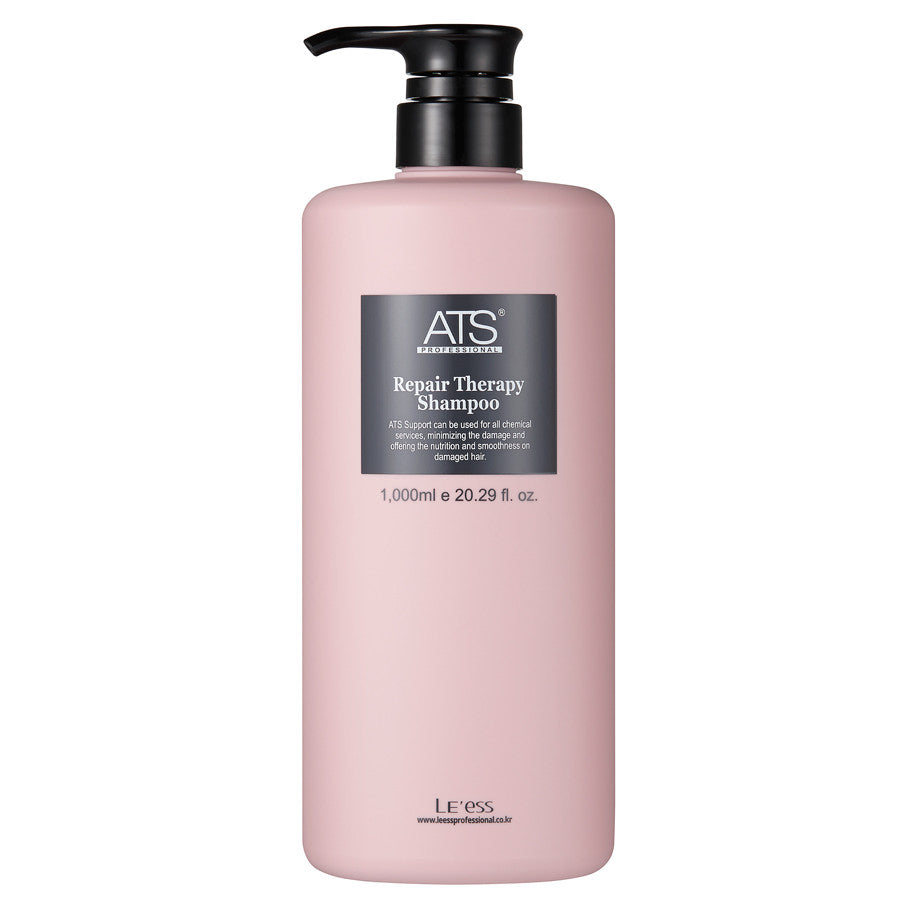 ATS Repair Therapy Shampoo
Description
Directions
Review
ATS REPAIR THERAPY SHAMPOO
For Damaged Hair
ATS salon special line contains silk amino acid and Pellicer. Quickly absorbs into the hair to restore weaken hair cuticles and supplement needed collagen. 
Strengthens inner hair, smoothen the surface. Cleans remaining alkalis after the treatment. Long-life expense after the acid treatment. Use Repair Therapy Shampoo to balance pH level of hair that turns alkalized after perming or coloring
Direction
Apply shampoo on damp hair and massage into rich lather. Leave it for 1-3 mins and rinse out.
Size
20.29 fl oz / 600ml , 33.81 fl oz / 1000ml 
Related products