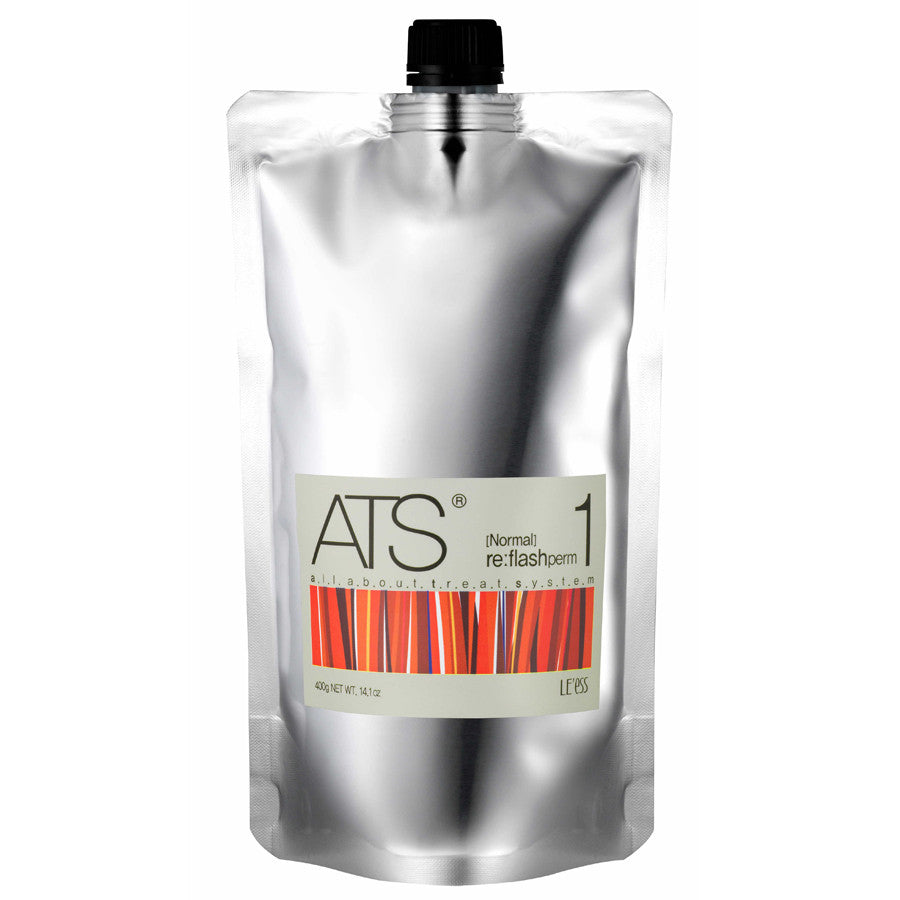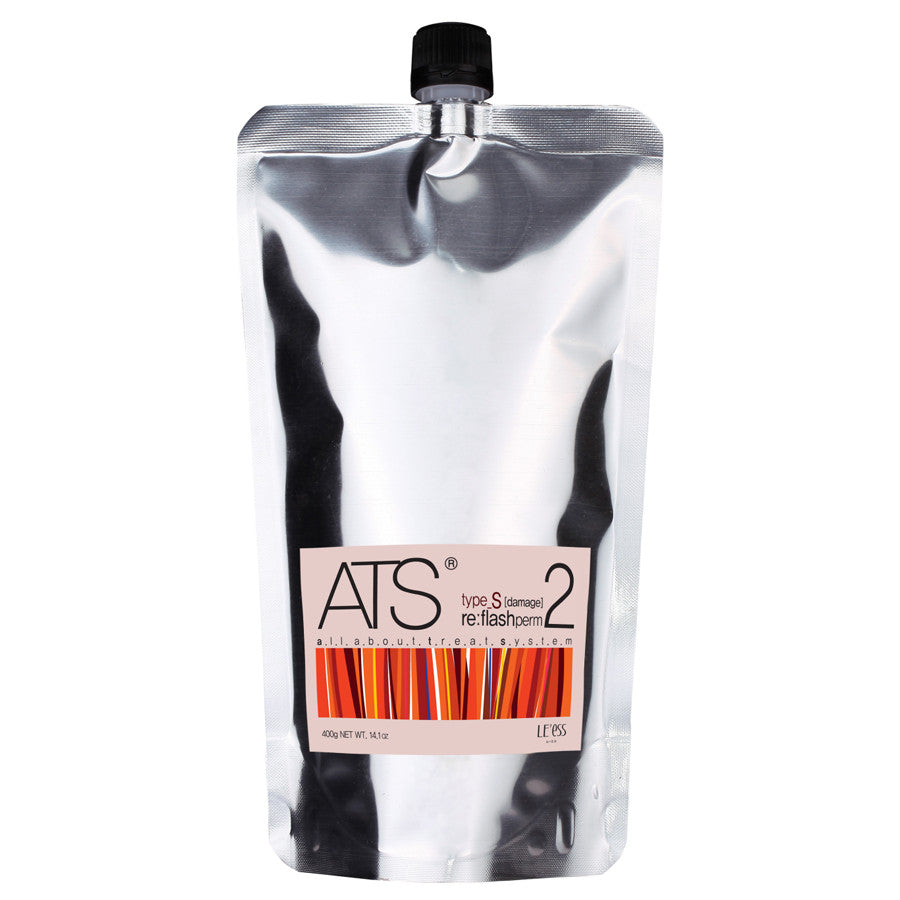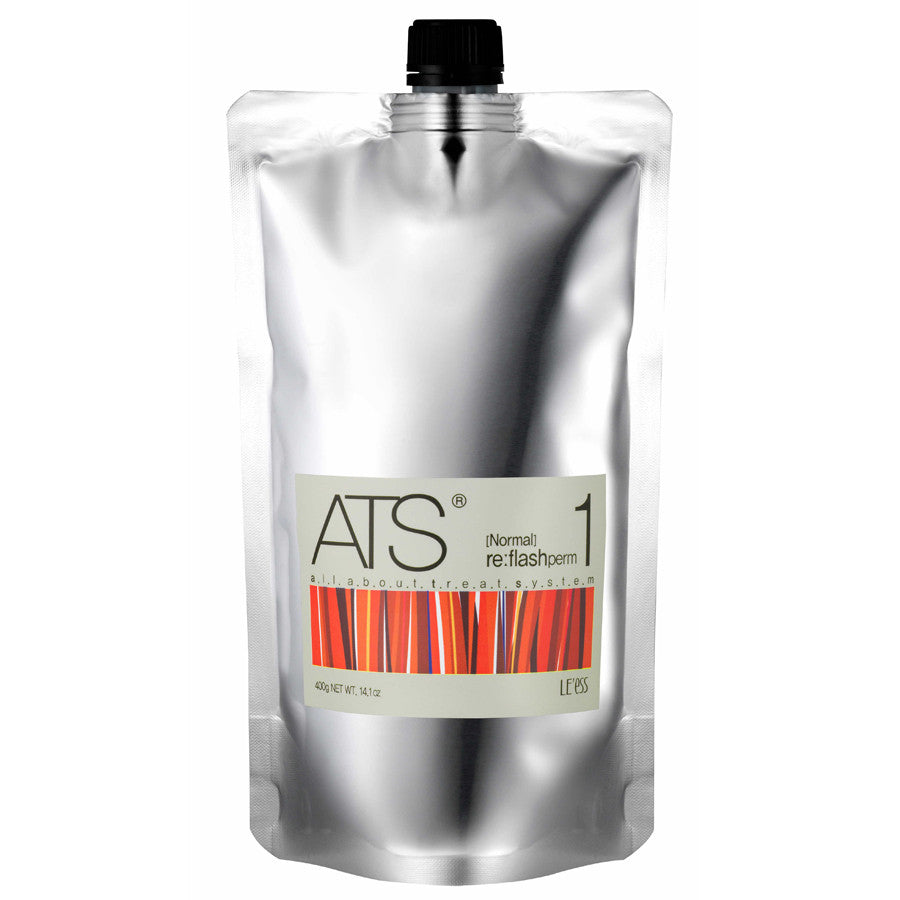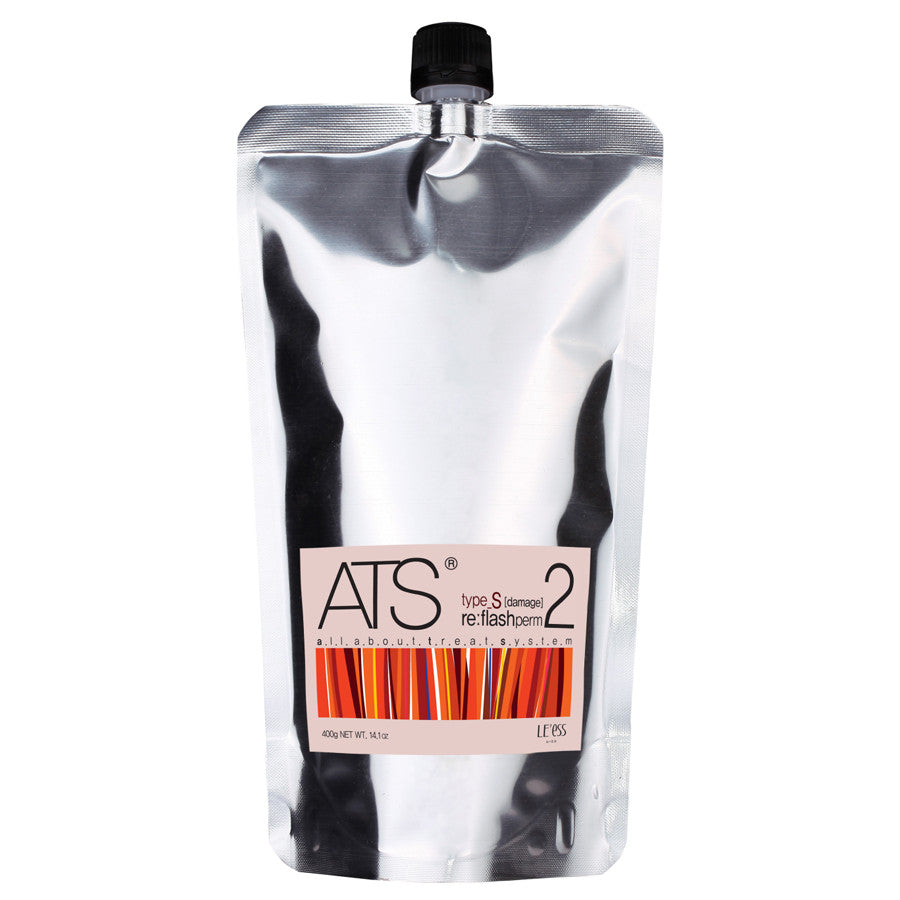 Description
Directions
Review
ATS RE:FLASH NORMAL
For Healthy, Normal Hair
*PROFESSIONAL USE ONLY*
ATS Synergy-O (natural oil complex), it restores brilliant shine and gives natural-looking wavy perm. Enriches nutrition base (Pellicer, collagen, keratin) acts mildly with less damage and prevents hair from getting overly swollen, allow the process to be under control.
Tailored for damaged hair while protecting and adding less damage to hair. Ensures harmonic balance of fast penetration and breaking bond enables to attain brilliant shine, elastic curl with sleekness. 
Direction
Apply the perm solution on hair and let me process for 10-15 mins then rinse out thoroughly. 
Size
13.53 fl oz + 13.53 fl oz / 400g + 400g
Digital Perm - Use Liquid Neutralizer
Straightening - Use Cream Neutralizer 
Related products