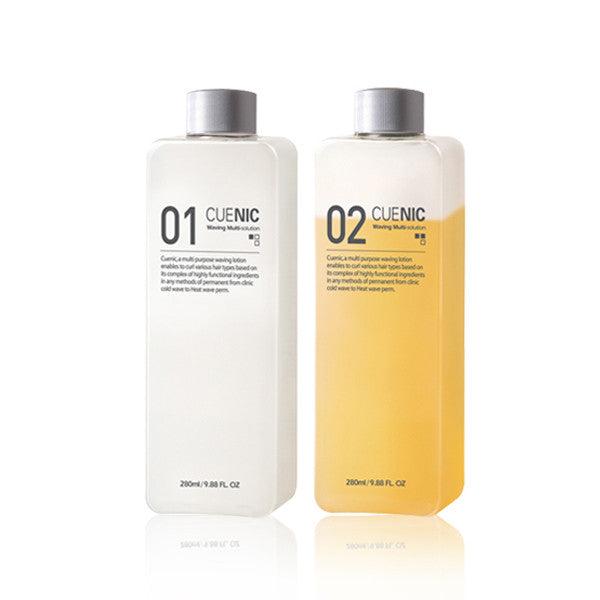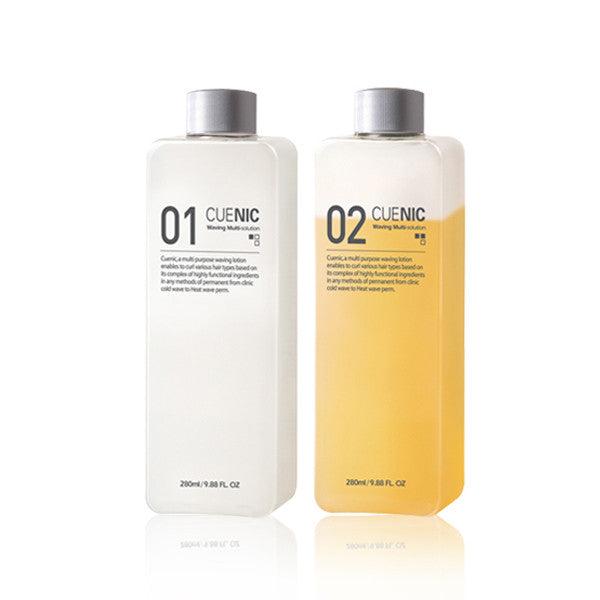 Description
Directions
Review
CUENIC 1/2
For Cold Perm, Digital, Setting Perm
CUENIC Perm Lotion -1
Luxury waving perm lotion sought after by hairdressers. Cysteine HCL used as a highly functional and clinical reducing agent solution for multiple styles: Cold wave perm, heat perm (digital and setting). Can be applied to all hair types from healthy to heavily damaged hair. 
CUENIC Neutralizer -2
Visual two-phased neutralizing lotion with a soothing conditioning effect. First two-phased neutralizing lotion for nicer visual effect. A fast oxidizing effect with a low stimulant. Provides conditioning to make hair looking glossy and smooth.
Direction
Cold Perm: Wind all the hair. Apply #1 solution and process for 10-20 mins then rinse out thoroughly. Apply #2 solution and neutralize it for 5-7 mins and rinse out thoroughly.
Size
9.47 fl oz + 9.47 fl oz / 280ml + 280ml 
Related products