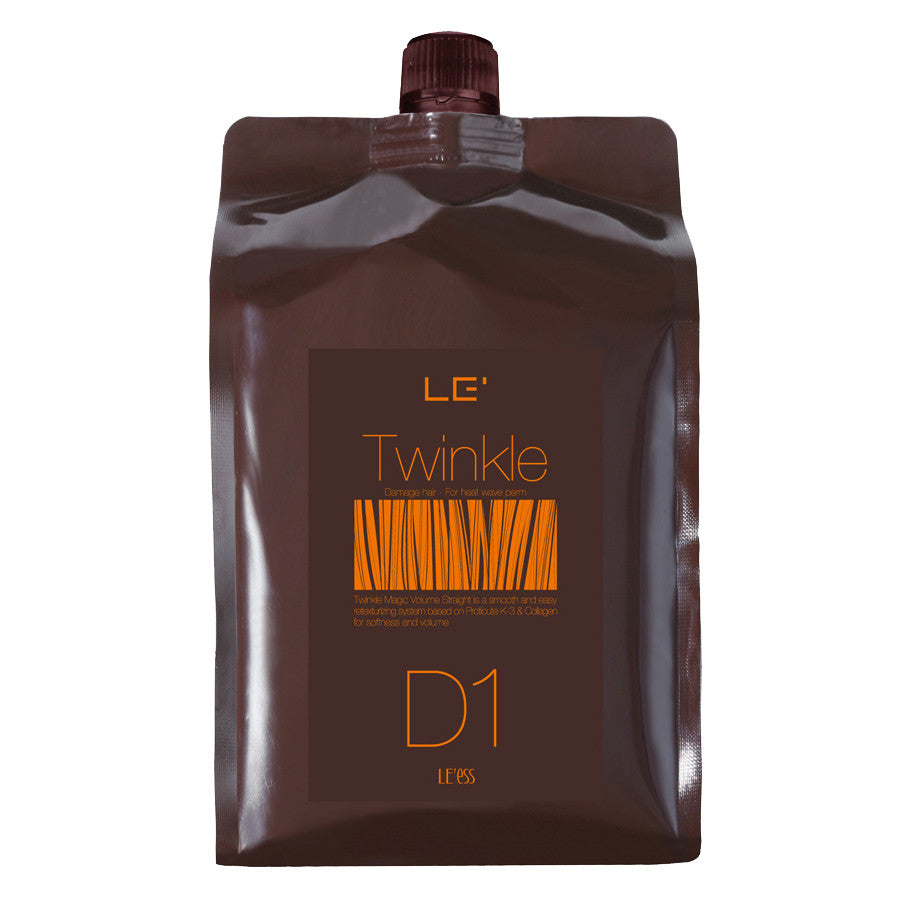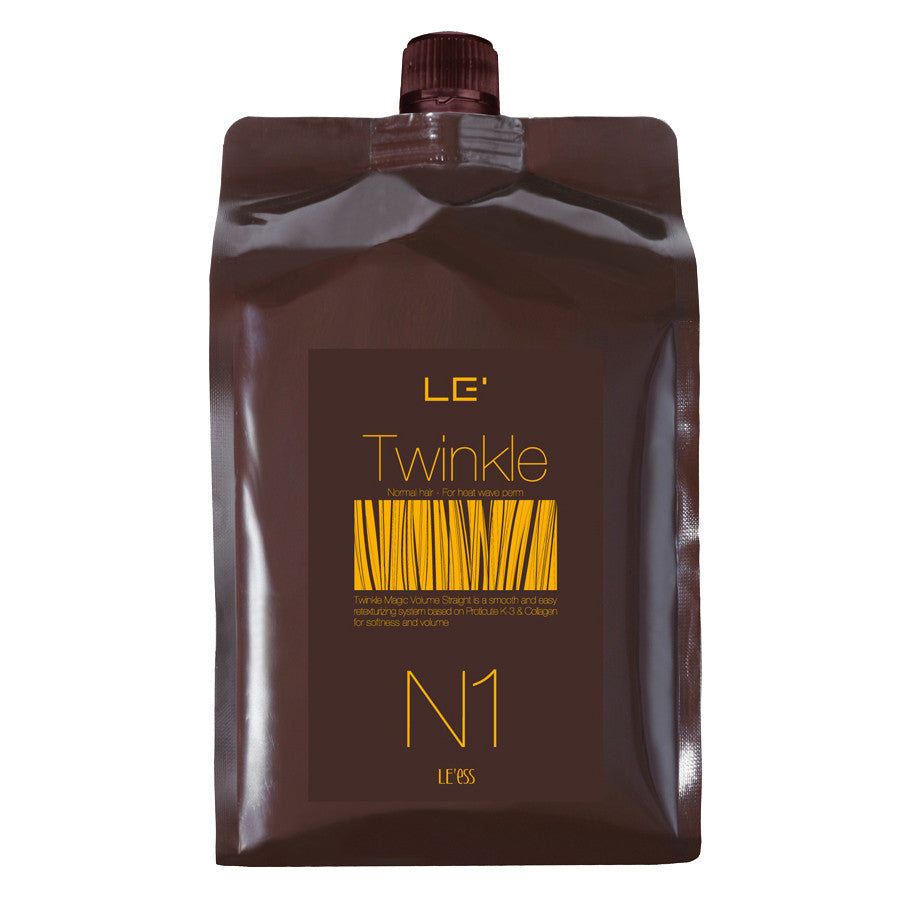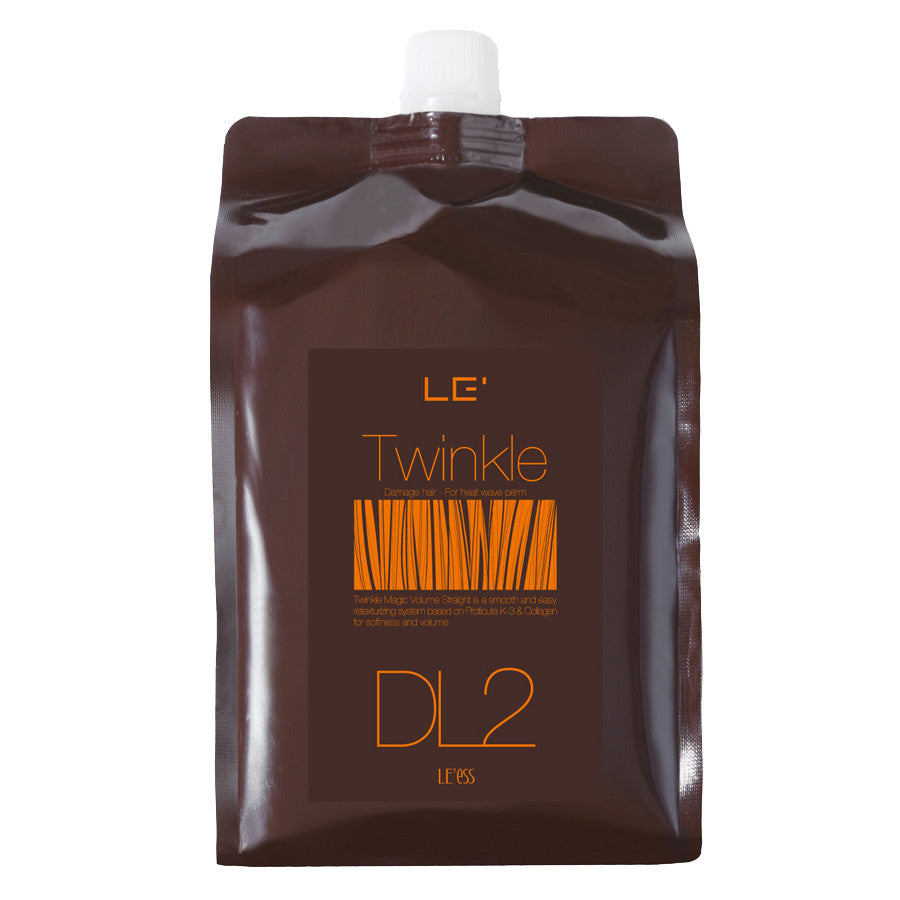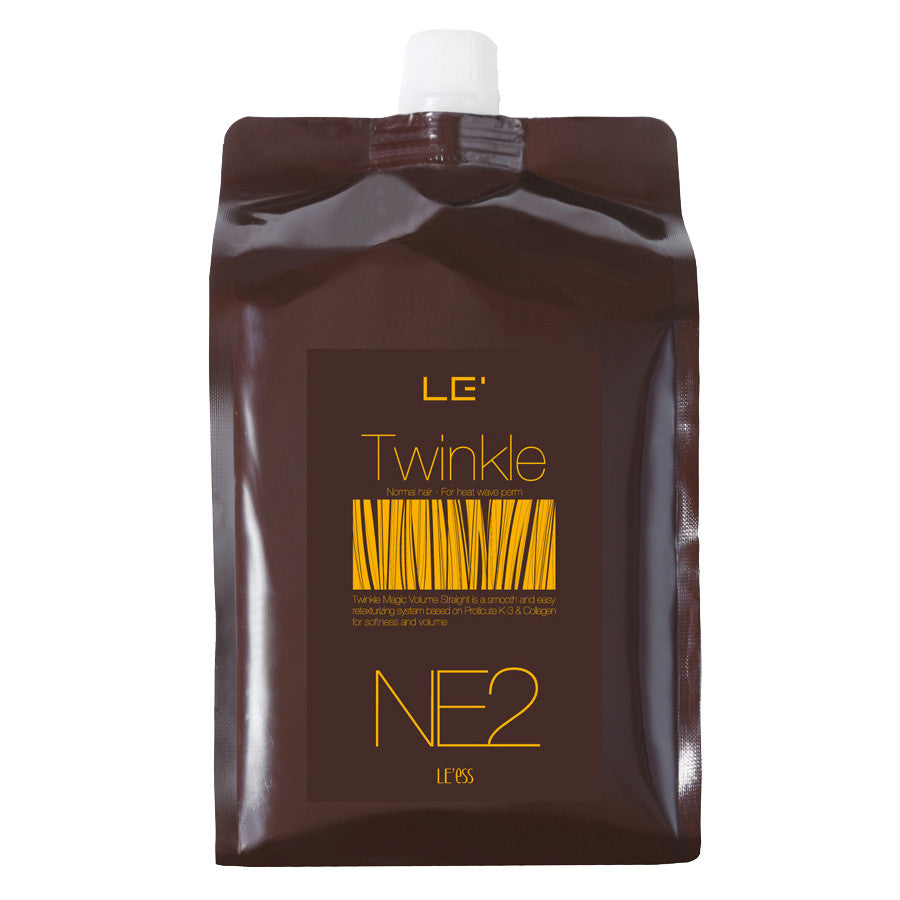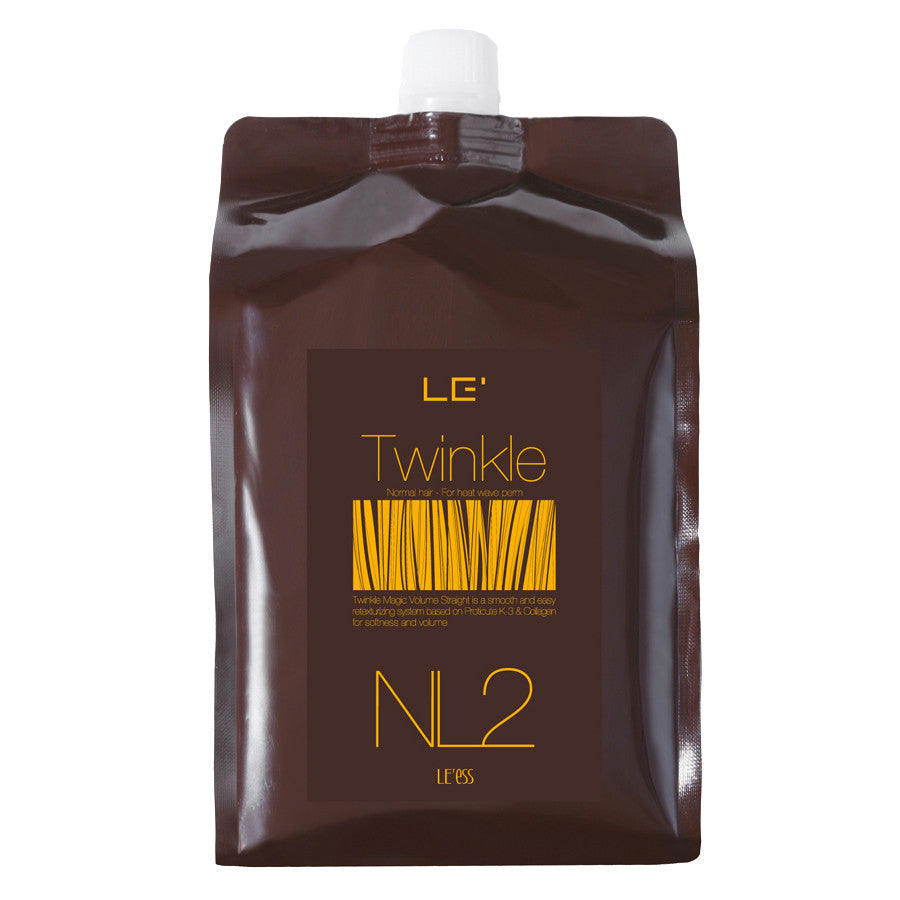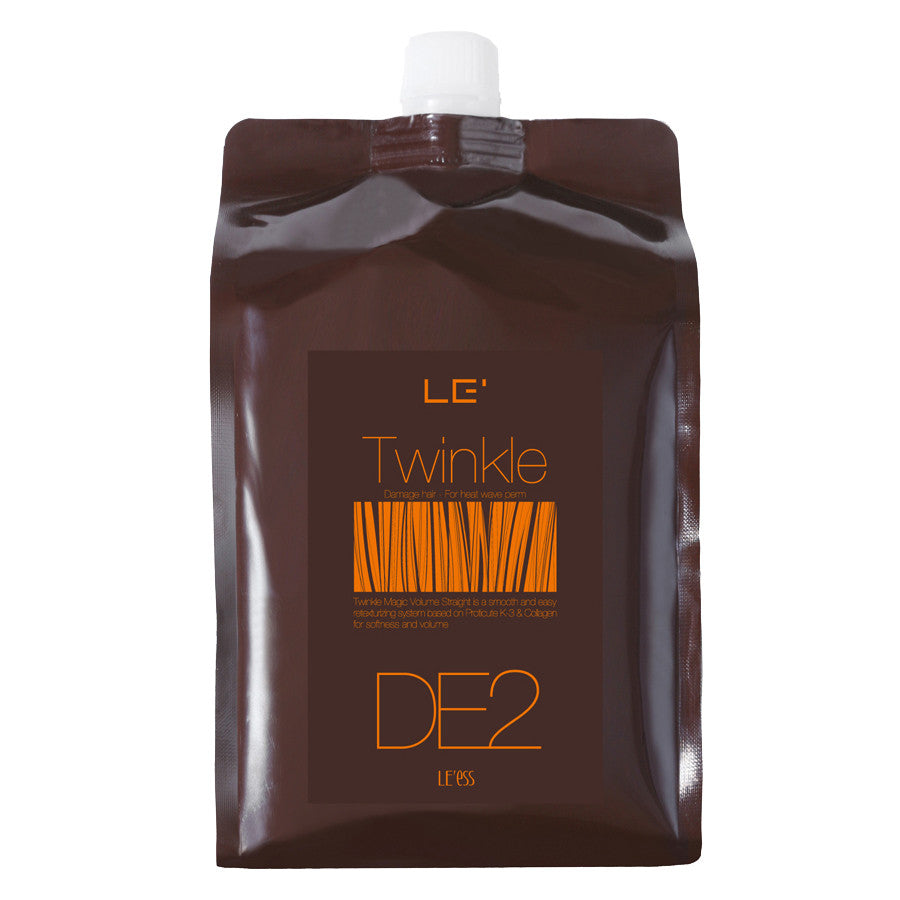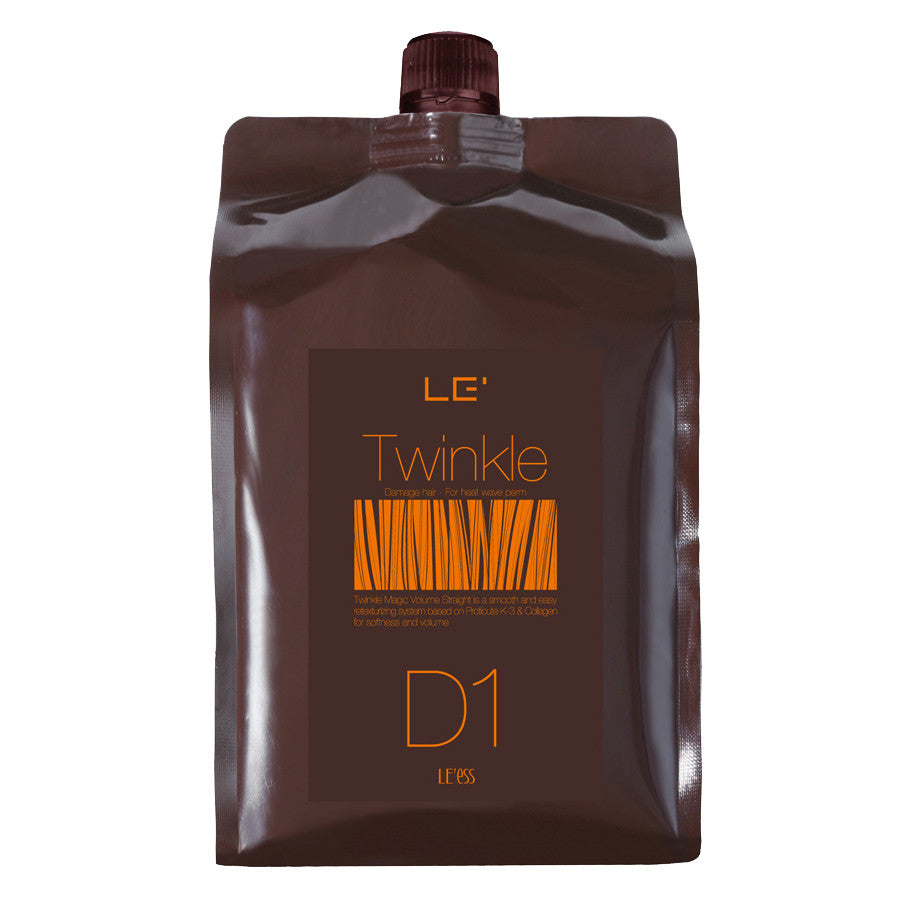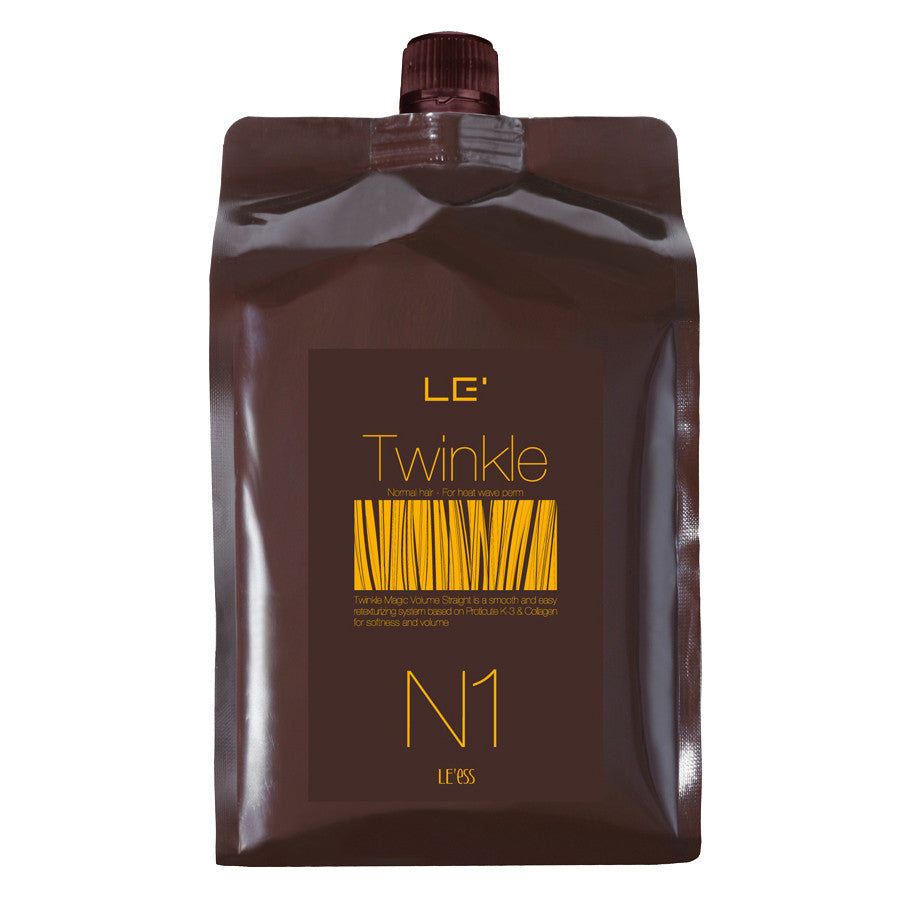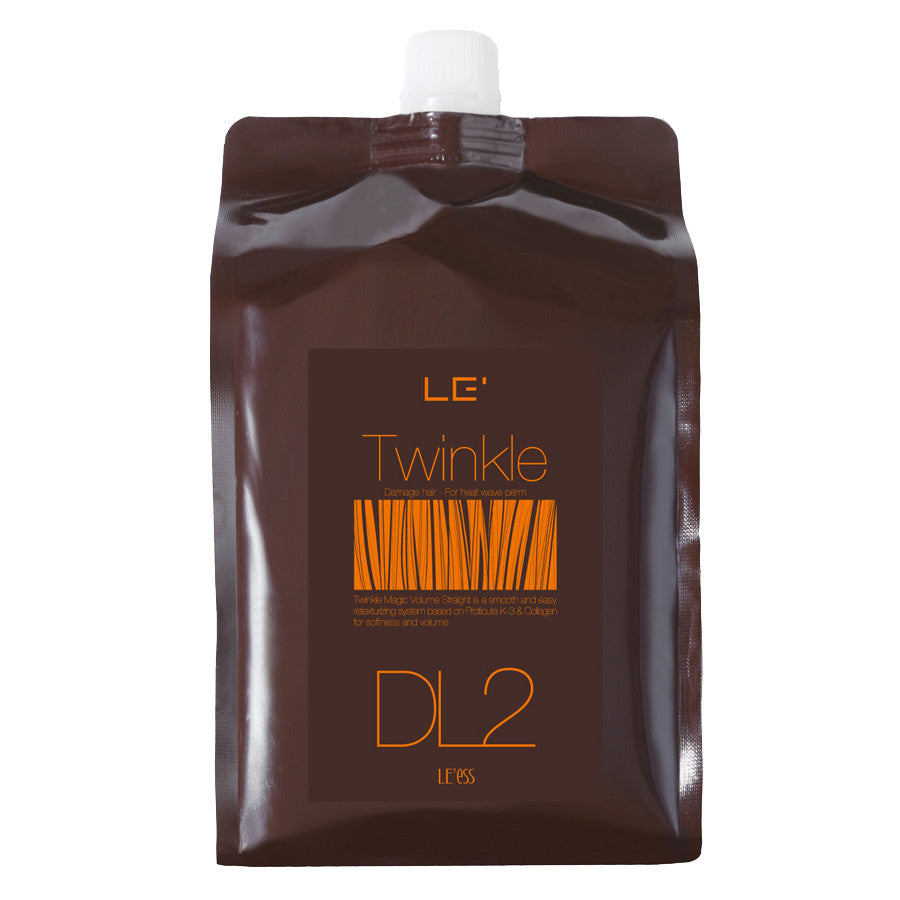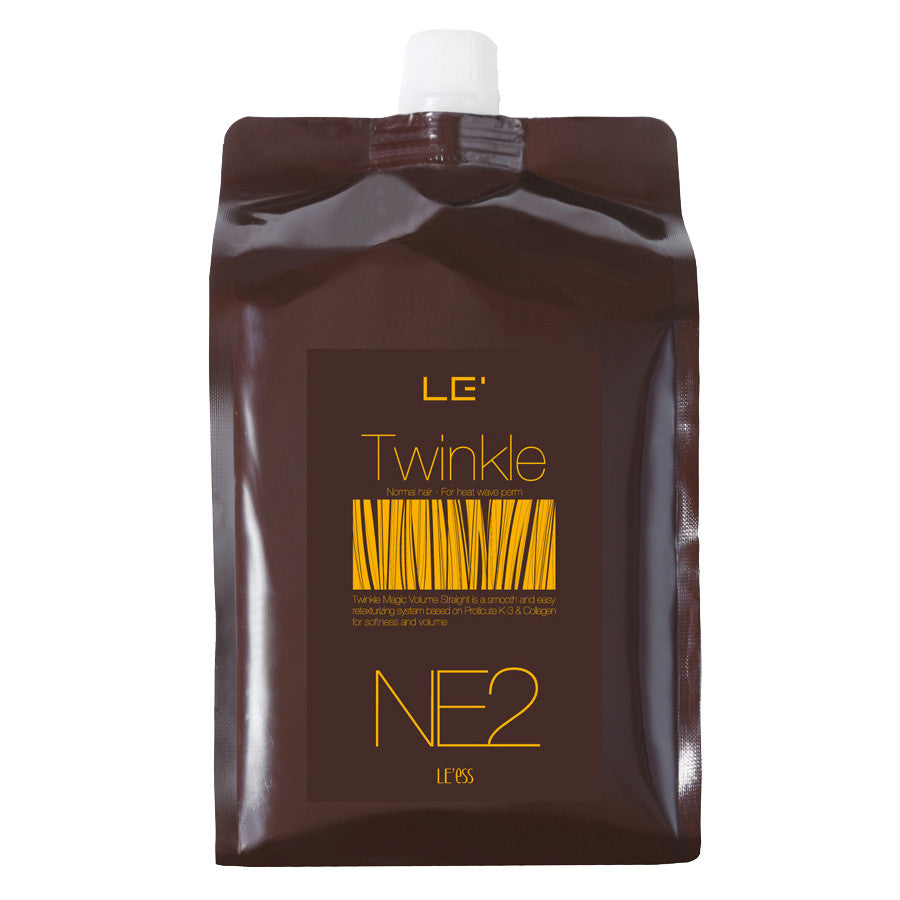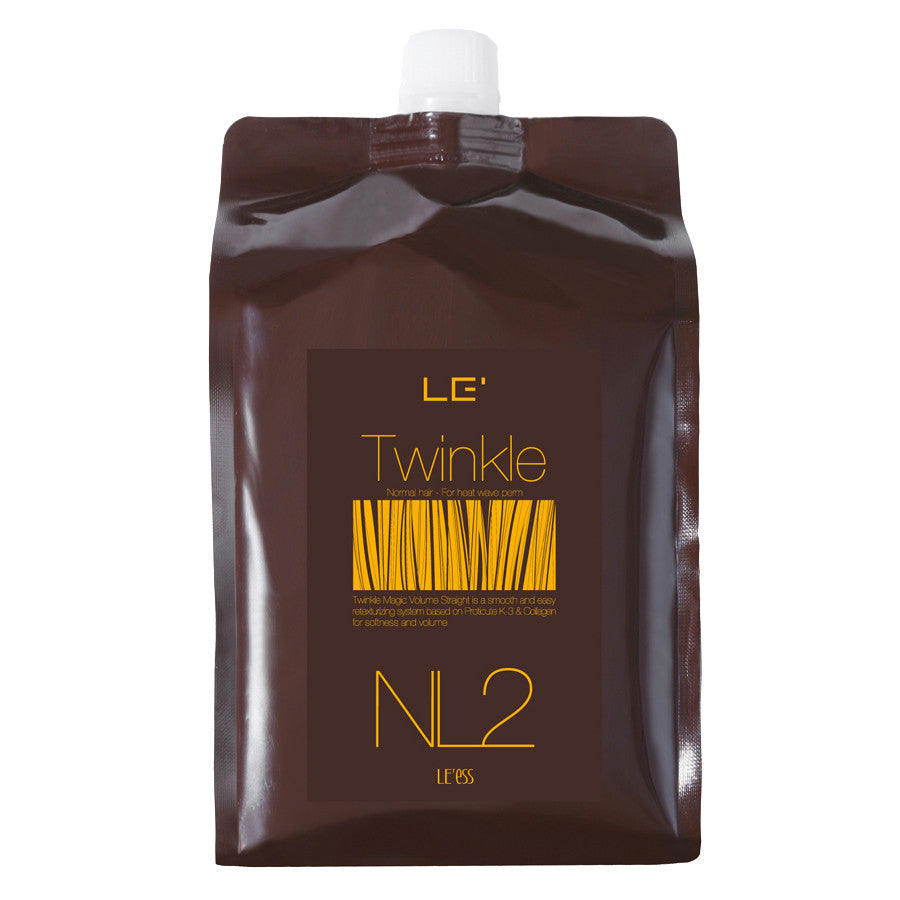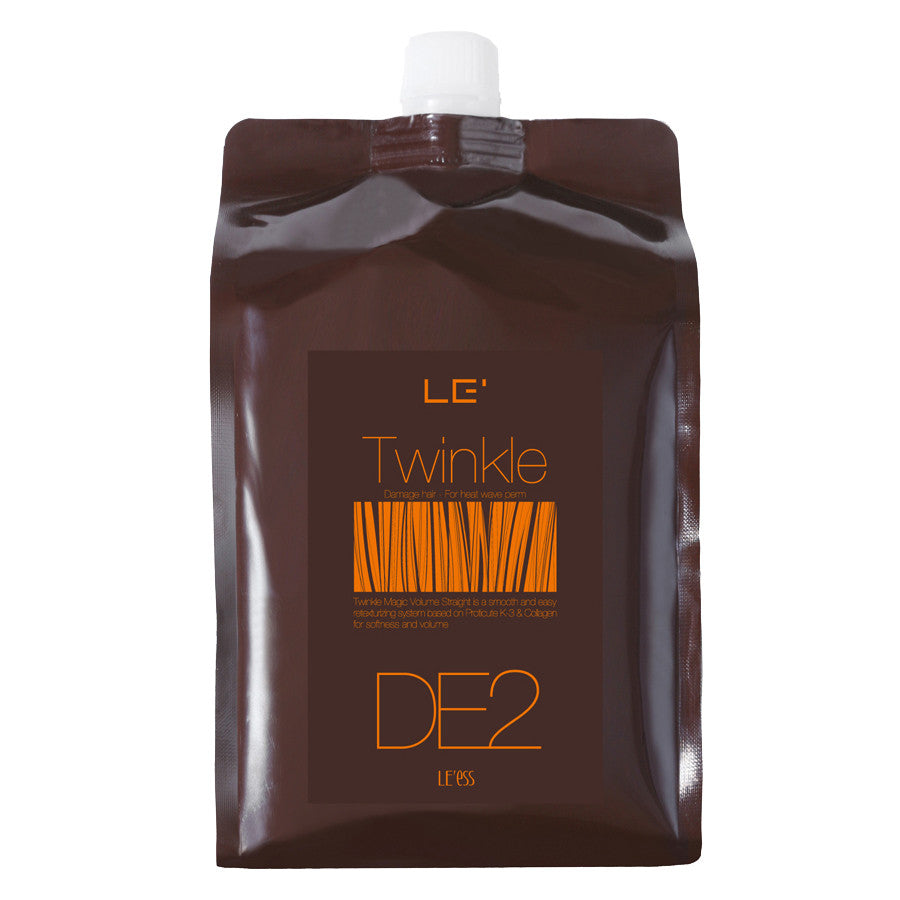 Twinkle Magic Volume Straight
Description
Directions
Review
LE'ESS TWINKLE MAGIC VOLUME STRAIGHT
For Normal / Damaged Hair
LE'ess stands by most innovative formulation and technology to reveal that unique beauty. Highest-quality ingredients are used in all of LE'ess products to enables all the stylist to perform at the highest level and create unique styles. 
Collagen is added to hydrate and nutrients to hair as it straightens to give sleekness and brilliant shine. Contains highly concentrated nutrients such as Proticute K-3, oatmeal protein, and glycerin to increase the elasticity of hair.
Direction
Apply #1 solution and process for 15-20 mins then rinse out thoroughly. After the straightening with flat irons, apply #2 and leave it in for 5-7 mins then rinse out thoroughly. 
Size
16.91 fl oz + 16.91 fl oz / 500ml + 500ml 
Related products